Evening babies,
For those of you who don't know, I hail from the land of the Trail-Blazers.(Basketball team, don't worry, I didn't know that either).
Being completely sport-illiterate,I thought I'd do my own personal Portland-Pride tribute by doing a post on the kind of Blazer's that get the ball in MY hoop(GOAL!or something)
SO HERE WE GO! GIMME A B-L-A-Z-E-R!
(Seriously, my birthday's soon, and im dying for that pink phillip lim a couple pictures down.)
(P.S, I greatly apologize for the MIRROR PICTURES!AH!I am a strong believer that mirror pictures and Jersey-Shore are the two anti-glams, but being a low-tech broke-ass college bitch,I don't have a tripod. Or a nice camera. Or any friends. But I work with what I got).(Just kidding, I have like two.)(Friends I mean).
HOW THEY DO THE BLAZER:
HOW I'LL DO THE BLAZER(when I get dirty rich):
3.1 PHILLIP LIM DOUBLE BREASTED WOOL-BLEND BLAZER $650
DIANE VON FURSTENBURG BLACK AND WHITE STRIPED CHIFON SHIRT $210
SASS & BIDE BOYFRIEND-FIT SHORTS $250
CHARLOTTE OLYMPIA PLATFORMS $895
ALEXANDER MCQUEEN BRASS SKULL AND CHERRY BLOSSOM NECKLACE $495
MARC JACOBS CRYSTAL EMBELLISHED PATENT LEATHER WATCH $200
Photo cred goes to:wallofstyle.com, net-a-porter.com
HOW MY (temporarily)BROKE-ASS DOES IT FOR NOW: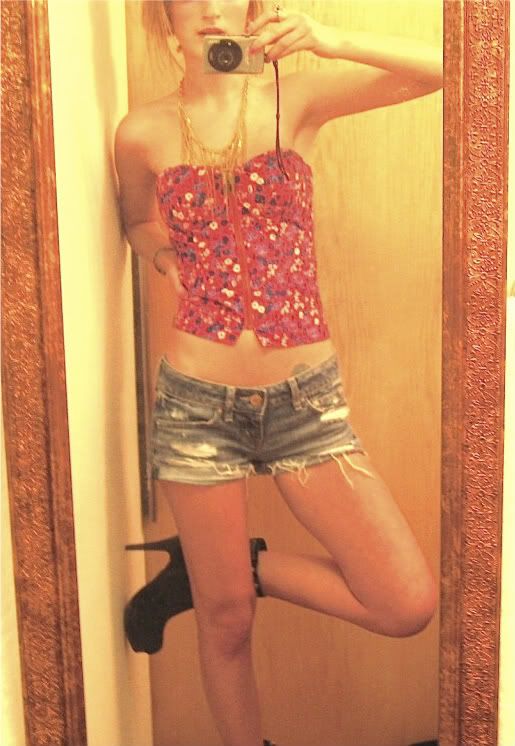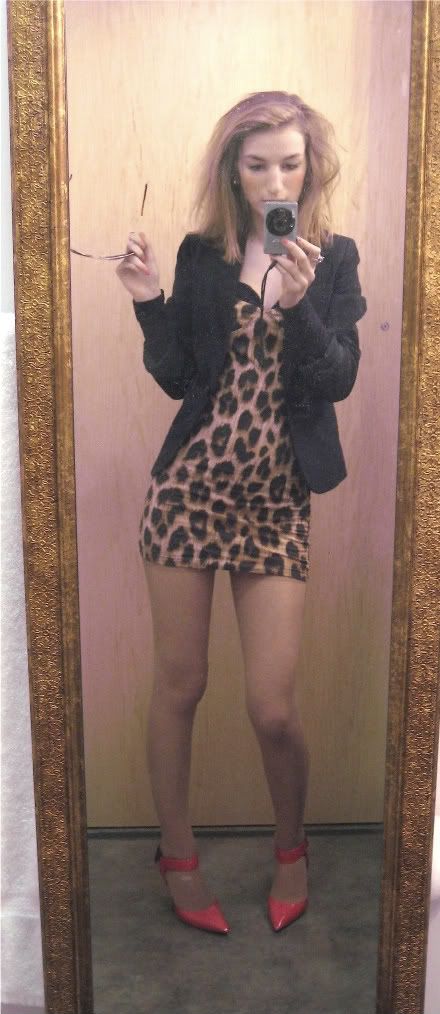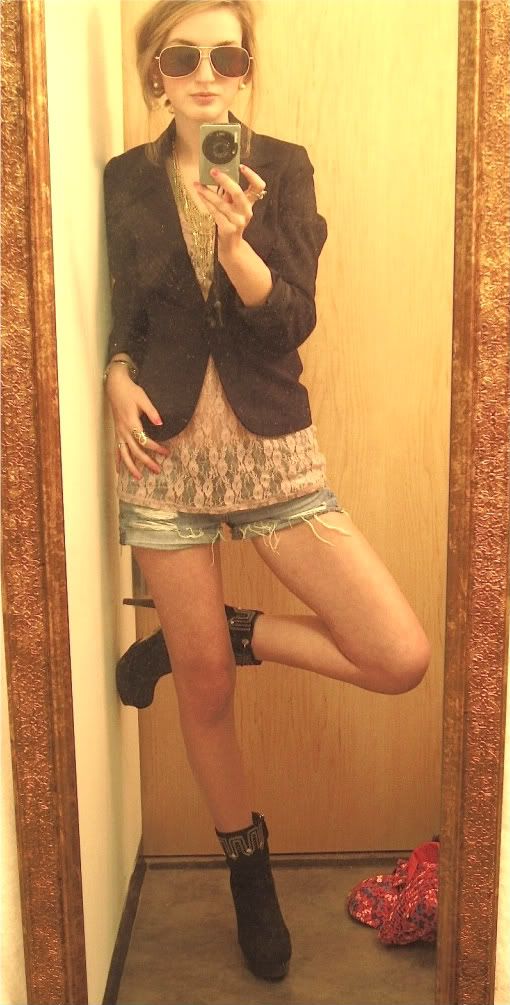 Listing from top to Bottom:Gap Blazer,Victoria's Secret Bustier, American Eagle jean shorts,Nordstrom bling,Some watch my friend stole from Freddy's for me in highschool,Dollhouse platforms(THEY HAVE LEOPARD LINING INSIDE),Leopard Print Long sleeve Body con by MotelRocks from Nastygal,Vintage Dolce & Gabbana Stilletos,Thrift store find Lace tank.
And yes I know, my torso is freakishly long, and im a horrible model, but you beauties get the picture.
xoxo
G
P.S, Thats the shit that makes me jump up and down and punch old men in the face, YEAH!
HOW HE DOES THE BLAZER: